Stronghold® Systems
Archer Oiltools' Stronghold® systems provide an economical and effective alternative to traditional plug and abandonment (P&A).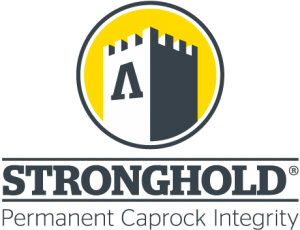 Stronghold® Barricade® system: Archer's field proven Barricade®+ system perforates, washes, and cements the annulus, creating a rock-to-rock barrier in just one trip.
Stronghold® Defender® system: Archer's field proven barrier test system enables operators to perforate and test annular barrier.
Stronghold® Fortify® system: Archer's next generation barrier verification system used in plug and abandonment (P&A) and slot recovery. It is a superior system used to verify the integrity of existing annular barriers such as creeping formation and cement, ensuring Permanent Caprock Integrity.
By eliminating the need for milling, Archer's Stronghold® systems deliver a step-change in efficiency and effectiveness for P&A. Together with Tubing Conveyed Perforating (TCP) products and new charge development, Archer gives an efficient and safe execution of operations providing time and cost savings for our customers.
Latest publications
SPE-200755-MS Innovative One Trip System Helps Qualifying Creeping Shale as Permanent Barrier for Plug and Abandonment of Wells on the Gyda Field
SPE-202430-MS Installation of Annulus Cement Plugs Using Perforation, Wash and Cement Technique, a Lookback from a First for Australia
SPE-197149-MS Plugging & Abandonment of Multiple Zones in One Run Using Perforate Wash and Cement on Hydraulic Workover Unit
SPE-191528-MS Improving the Understanding, Application and Reliability of the Perforate, Wash and Cement Technique through the Use of Cement Bond Logs, Tool Enhancements and Barrier Verification via Annular Pressure Monitoring
SPE-193945-MS  Perforate Wash and Cement for Large Casing Sizes
SPE-193989-MS Dual Annuli Closed System Perforate, Wash and Cement
SPE-184716-MS  Successful Multi-Well Deployment of a New Abandonment System for a Major Operator
Stronghold® Barricade® System Specifications
| | | |
| --- | --- | --- |
| Size, in | 6 5/8 – 7 5/8 | 9 5/8 – 16 |
| Min ID, in | 2.2 | 2.3 |
| Circulation rate, lpm [bbl/m] | 1,600 [10] | 2,200 [14] |
| Pressure rating, psi [bar] | 5,000 [344] | 5,000 [344] |