SPEARHEAD® Plug Solutions
SPEARHEAD® is a plug and abandonment (P&A) casing retrieval system that is designed to withstand increased hang off loads, or pull forces, whilst qualifying as a barrier plug.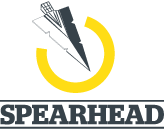 This system allows customers to combine two or more operations, using the SPEARHEAD® as an anchor before or after it has been set as a barrier.
The SPEARHEAD® plugs are based on the LOCK® and SPARTAN® technology, delivering cost and time savings as well as providing operational efficiency.
Benefits
Features
Saves operational time
Extensive hangoff capability
Saves operational costs
ISO 14310 certified, available as V0
Reduces rig site handling, improving safety standards
Ability to pressure test above
and below the plug