Wellbore Cleaning
Wellbore debris is a major challenge in wellbores worldwide. A clean wellbore is important when running expensive and sensitive completion strings.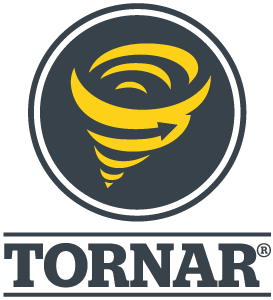 A failure in running a completion will have a high impact in well costs. Therefore, the removal and collection of debris, and the verification of debris removal, are of high importance.
Archer's range of wellbore cleaning tools is designed for successful and effective wellbore cleanup operations, including the task of removing and retrieving any debris down hole.
Superior Annular Velocity
The name Tornar® is derived from the word Tornado and Archer. Like a vortex of a tornado, Tornar's wellbore cleaning technology swiftly draws in and expels debris from the wellbore.
Coincidentally Tornar® is also a Spanish word which means return to or give back, which is exactly what Tornar® Technology does; it returns the wellbore to a pristine clean condition.
Elements in efficient wellbore cleaning:
Balanced Annular Velocity is essential to avoid debris settlings when there is a change in liner or casing ID. Through the use of innovative circulation valve technology,
all sections of the wellbore will have a high annular velocity simultaneously.
Non-stop Displacement is of the essence to enhance the chemical cleaning of a wellbore. Through the use of innovative circulation valve technology
the wellbore can be displaced without stop in pumping. This saves time and optimizes the displacement process.
High Rotation speed is important to create a turbulent flow and transport debris into the flow regime in the vertical section of a well.
High Annular Velocity is important to transport debris out of the well. Each tool is designed to optimize and enhance annular velocity.
The result is a constant superior annular velocity in all wellbore sections
Fluid Rheology is equally important to create a viscous coupling with the drillpipe and suspend debris in the flow regime.
All these elements together make Tornar wellbore cleaning technology the best option for a Clean and Solids Free Wellbore.